1. Quick Details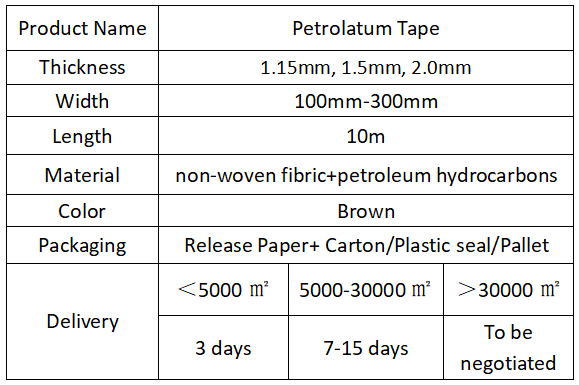 2.Product Description
Petrolatum tape T700 is a cold applied tape which remains plastic over a wide temperature range. It is non-hardening and non-cracking. It is highly resistant to mineral acids, alkalis, salts and micro-organisms and highly impermeable to water, water vapour and gases. Used for the protection of buried or exposed pipes, rods, cables, valves and metal fittings from corrosion.
3.Application
(1)Primarily used to wrap around buried steel pipelines
(2) Used by pipeline contractors, oil refineries, chemical plants, plumbers, maintenance contractors, mines and harbours amongst many others.
(3Used for temporary water proofing of cables, packaging corrosion protection of machined part.
(4)Protect flanges, couplings and other irregular pipeline structures.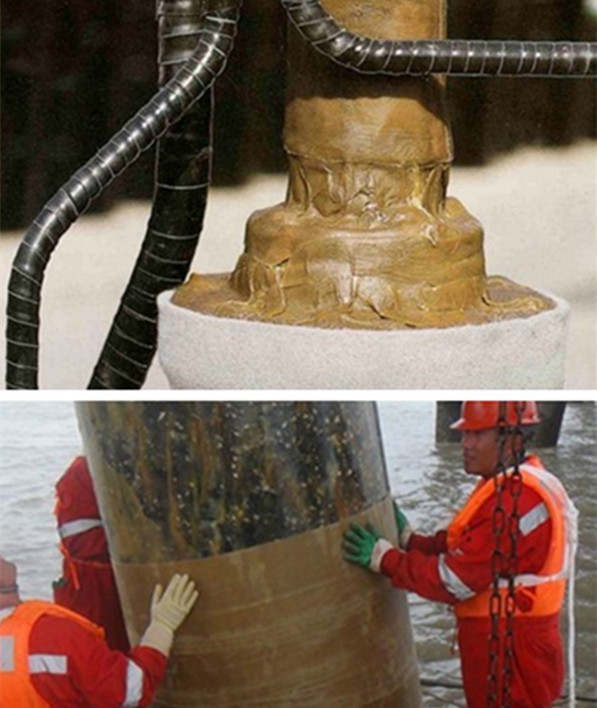 4. Specification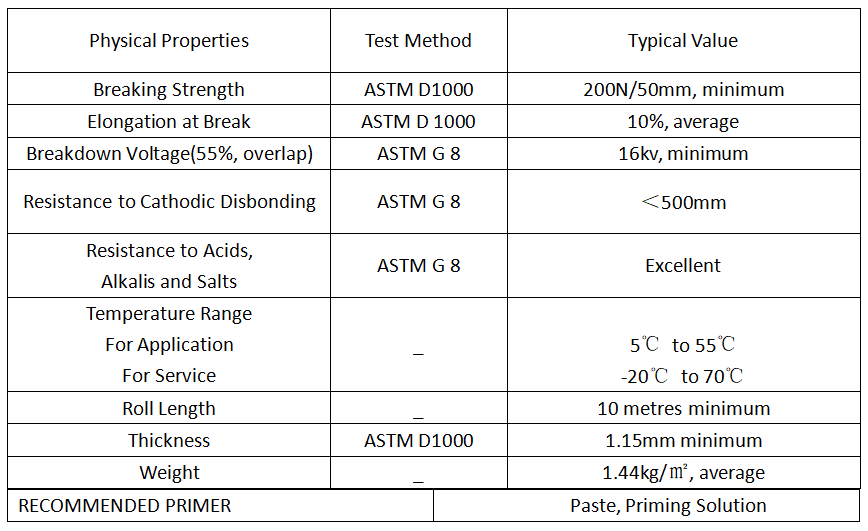 5. Package and Shipping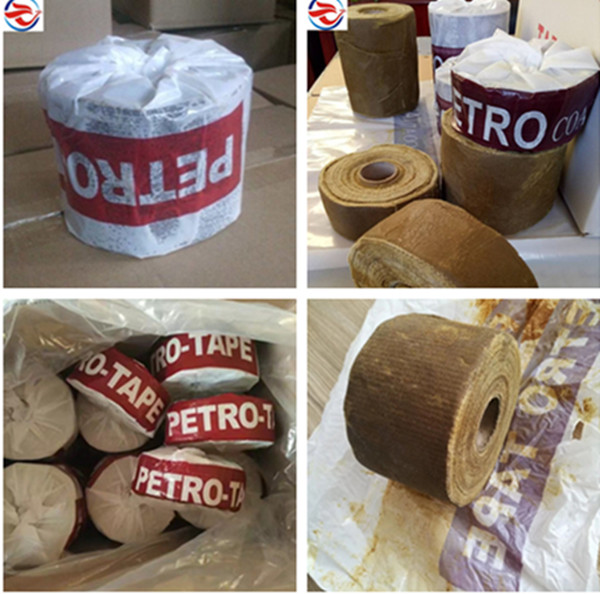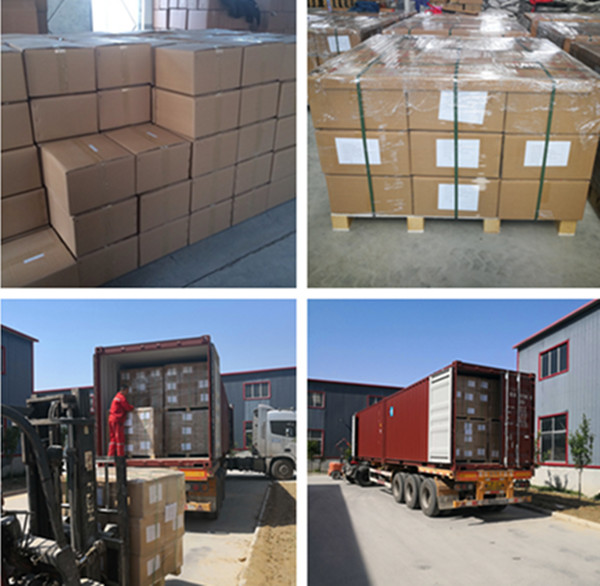 Get A Free Sample Now !