Heat Shrinkable Wraparound Sleeve
1. Product Description
HSWS, Two-piece, with separate closures designed for the corrosion protection. HSWS is superior performances heat shrinkable products designed for corrosion protection on field applied girth-weld joints of buried and exposed steel pipelines operating up to 80 ºC (176 ºF). The inner layer is two-components epoxy primer which coated on steel pipe; Intermediate level is special hot melt adhesive.
Outer layer is modified radiation crossing linking polyethylene backing. Heat Shrinkable Sleeves provide great corrosion protection, Superior resistance to Cathodic Disbondment and excellent durability against abrasion and chemical attack. The result is effective, good performance of sealing, wide application, easy to operate and preheating temperature low (50 º C), long term protection against corrosion.
2. Features/Benefits
※HSWS is a wraparound sleeve with a separate closure.
※Cross-linked backing provides superior abrasion, mechanical and chemical attack resistance.
※High performance adhesive provides excellent resistance to Cathodic Disbondment to ensure long-term corrosion protection
※Just-in-time customized lengths allow bulk rolls to be field cut to protect any pipe size
※Open sleeve configuration allows the product to be applied after the pipeline has been welded and cleaned.
※Closure patch width: 100mm, 150mm
3. Specification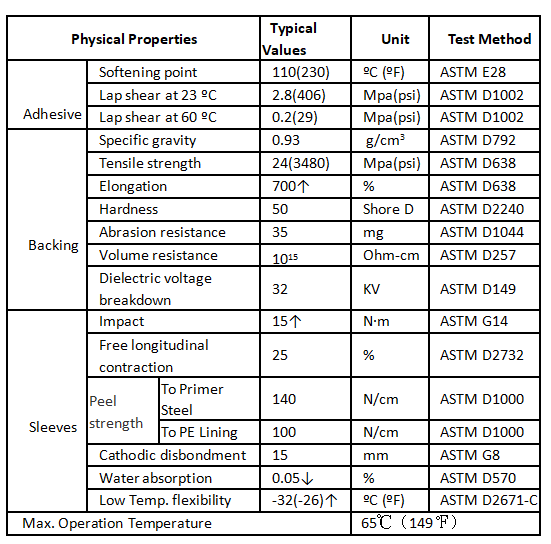 4. Application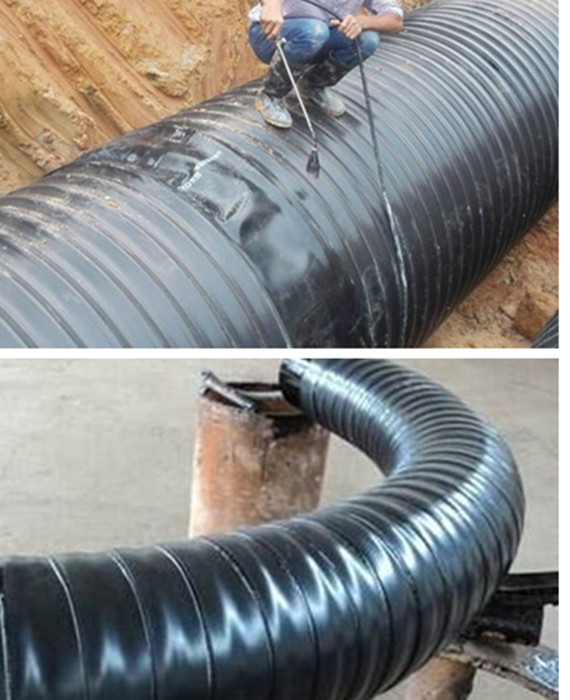 5. Package and Shipping